As of January 1 2006 there were 1,292 people with the surname Smith registered in Andalusia. This map shows their frequency per 1,000 inhabitants for each council district: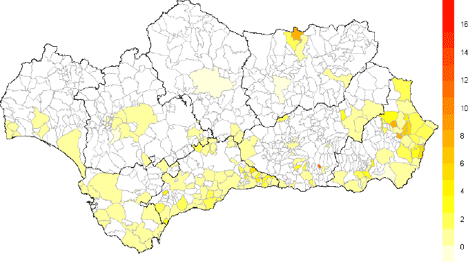 According to the report on Andalusian first and last names compiled by the Instituto de Estadística de Andalucía, Smith
demonstrates a characteristic distribution in the coastal zone of Cadiz, Malaga and Almeria, and in High Almanzora and Almeria, and in the Carolina area of Jaen. In some cases [however] the frequency of Anglo-Saxon surnames is related more to the descendants left behind by old British mining concessions than to current emigration of retired Anglo-Saxons to the Andalusian coast.
Similar posts