Mona: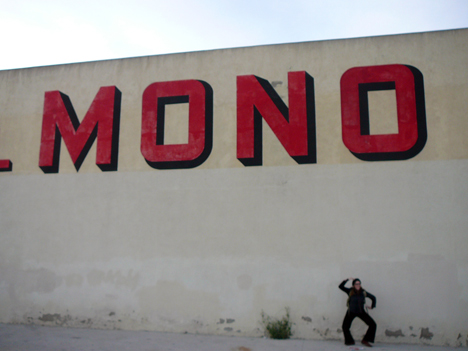 (I once met a Tangier man who claimed to own a Barbary ape called Lisa, but let's not go there, or here either.)
Copywriters have moved on since Darwin was alleged to have said, "It's the best, science says so and I'm not lying":
I use the sweet version of Anis del Mono in pastry cooking. Drinking it is too dangerous. I don't use monkey anuses for anything, but Google misspellings are a useful source of traffic.
A rival product called Anis del Tigre pictured a tiger symbolically tearing apart a monkey. Gorilla Anis also made little impact. You can see a reproduction of Mono y mona, being a (respectable) lady leading a monkey by the hand, Ramon Casas' famous winning poster for the 1897 competition, in the window of Roger de Llúria 85, Barcelona.
Similar posts