My way to William Blake as a small boy was my grandfather, who had seen the apocalypse and treated its victims. He lost his sight late in life but acquired a nicotine and whisky moustache and the habit of sunbathing naked amidst his tomatoes. Between demonstrating how to kill Germans in ditches ("Punch me properly in the solar plexus, and then do the uppercut!") I remember him declaiming John Milton and much else, and Blake's illustrations to Paradise Lost were duly dug up in the local public library. My eventual appreciation of both writers was as outriders of Cromwellian republican millennialism, in vogue amongst granddad's North Welsh Calvinistic Methodist family even after they stopped trying to reform the British state and started considering setting up their own, be it in Patagonia or the marginally more hospitable climes around Bala Lake.
But those otherworldly glories have passed, and now Blake appears to be some kind of post-Vatican II saint, on whose old shrine visiting Catholic girls leave a coin, as they used to do in the Trevi Fountain before the tourist coaches arrived with their bucketfuls of casino fiat: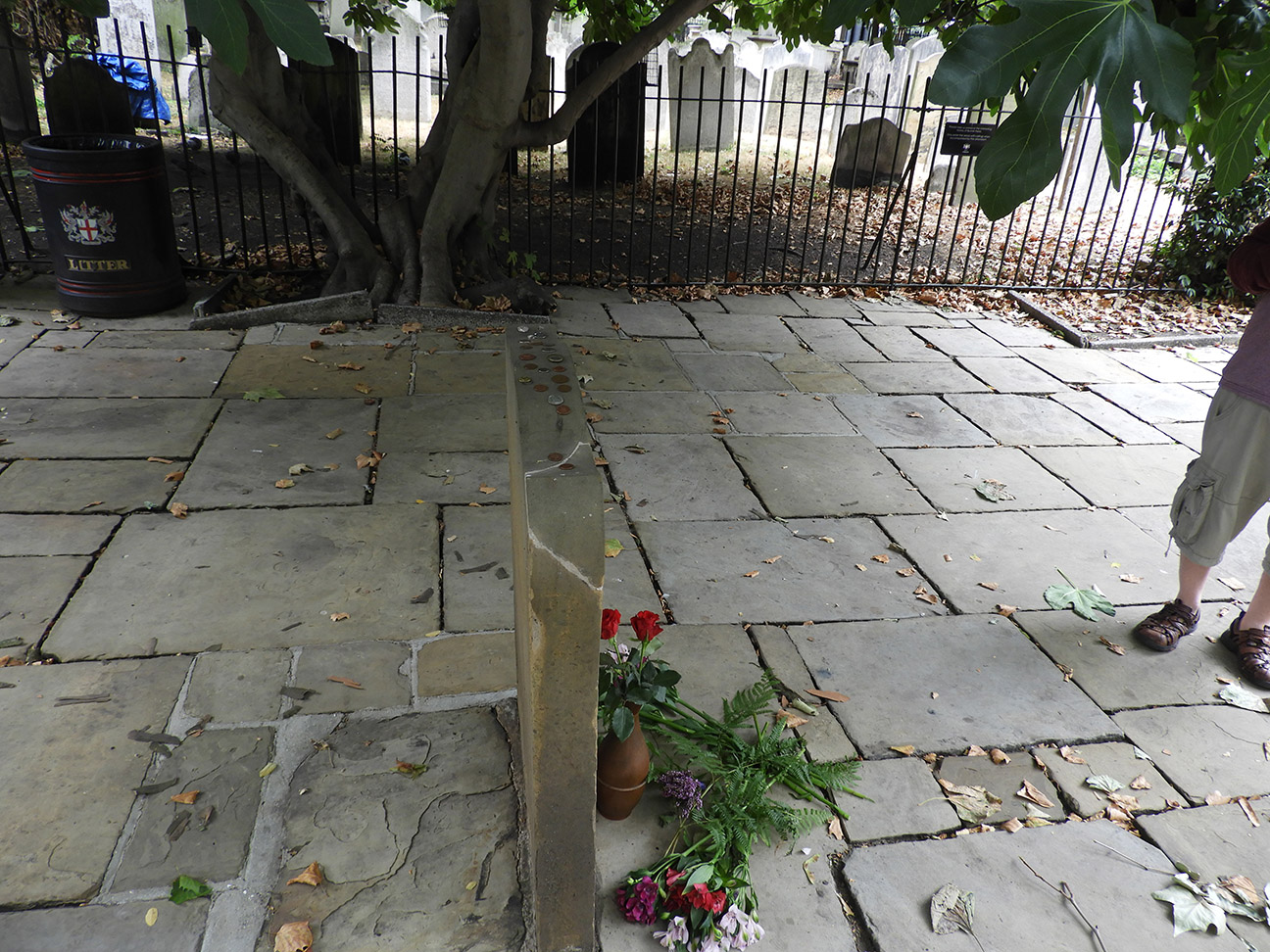 St. William's true followers can be identified by their hats and other headpieces, by their flasks of brandy ("Some soda with that?"), and by their enthusiastic but unpractised attitude to unamplified public speaking in this age of mutterers. I vaguely caught a "Brexit" and a "Trump," so maybe my acoustic megaphone would have spoiled the spell for those of us at the back.
But the millinery. One gent favoured what I think of as Frans Alink's Westphalian rabbiting look, feathers 'n' all. I also like the guy on the right, revelation (not iPhone) held high: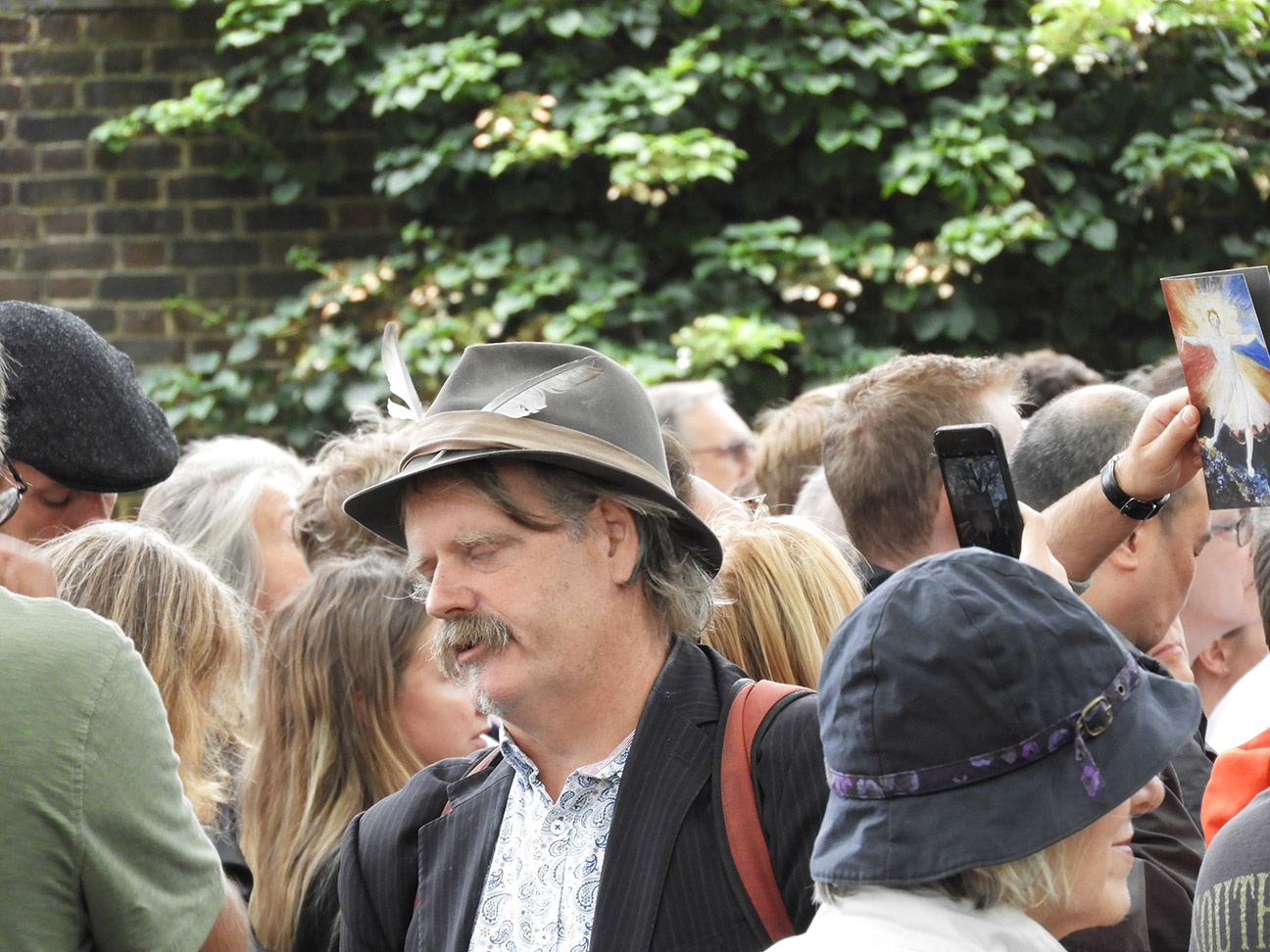 Malcolm Guite's hat is more conducive to poaching, and perhaps he can skin a bunny:
More seekers: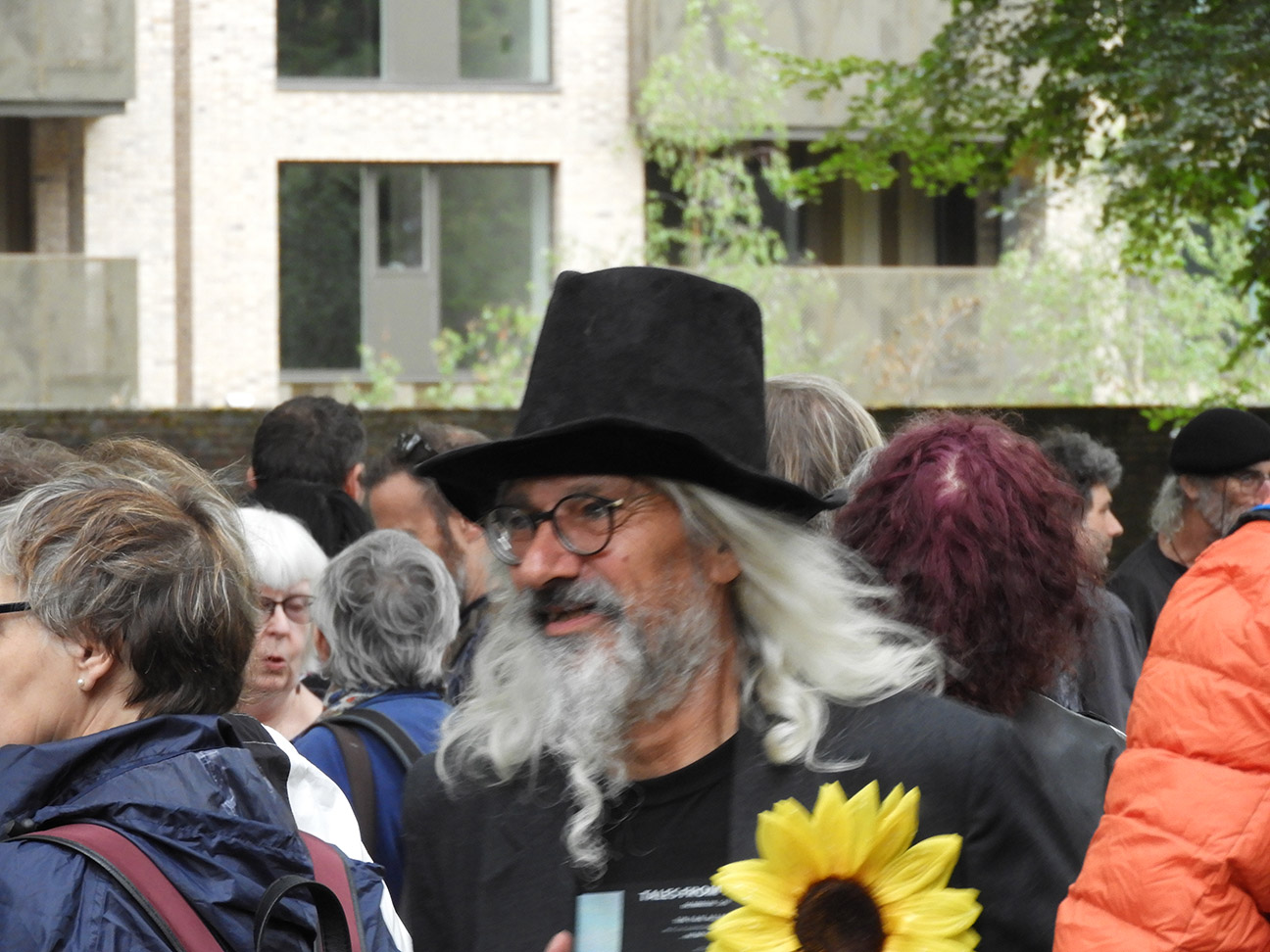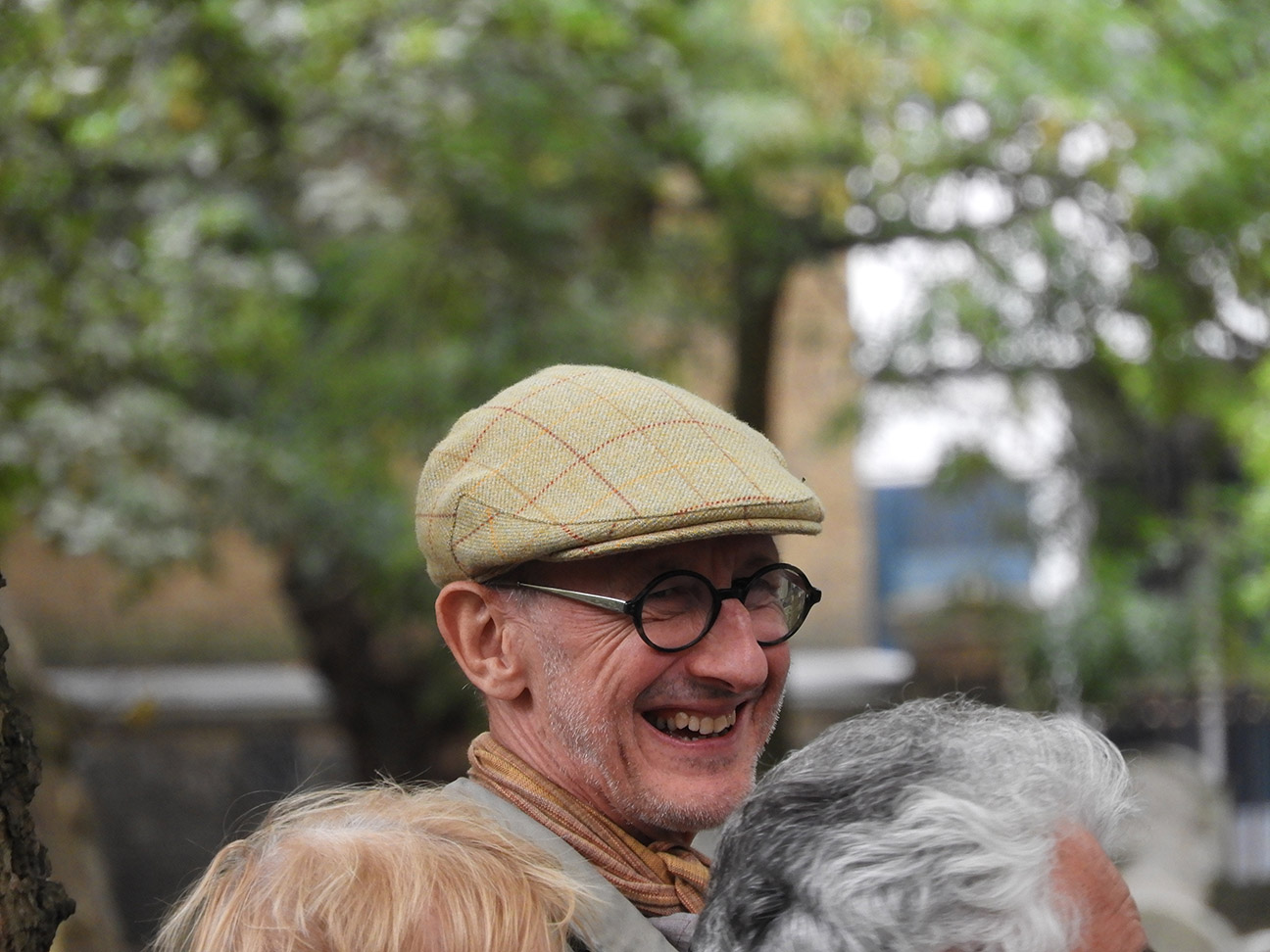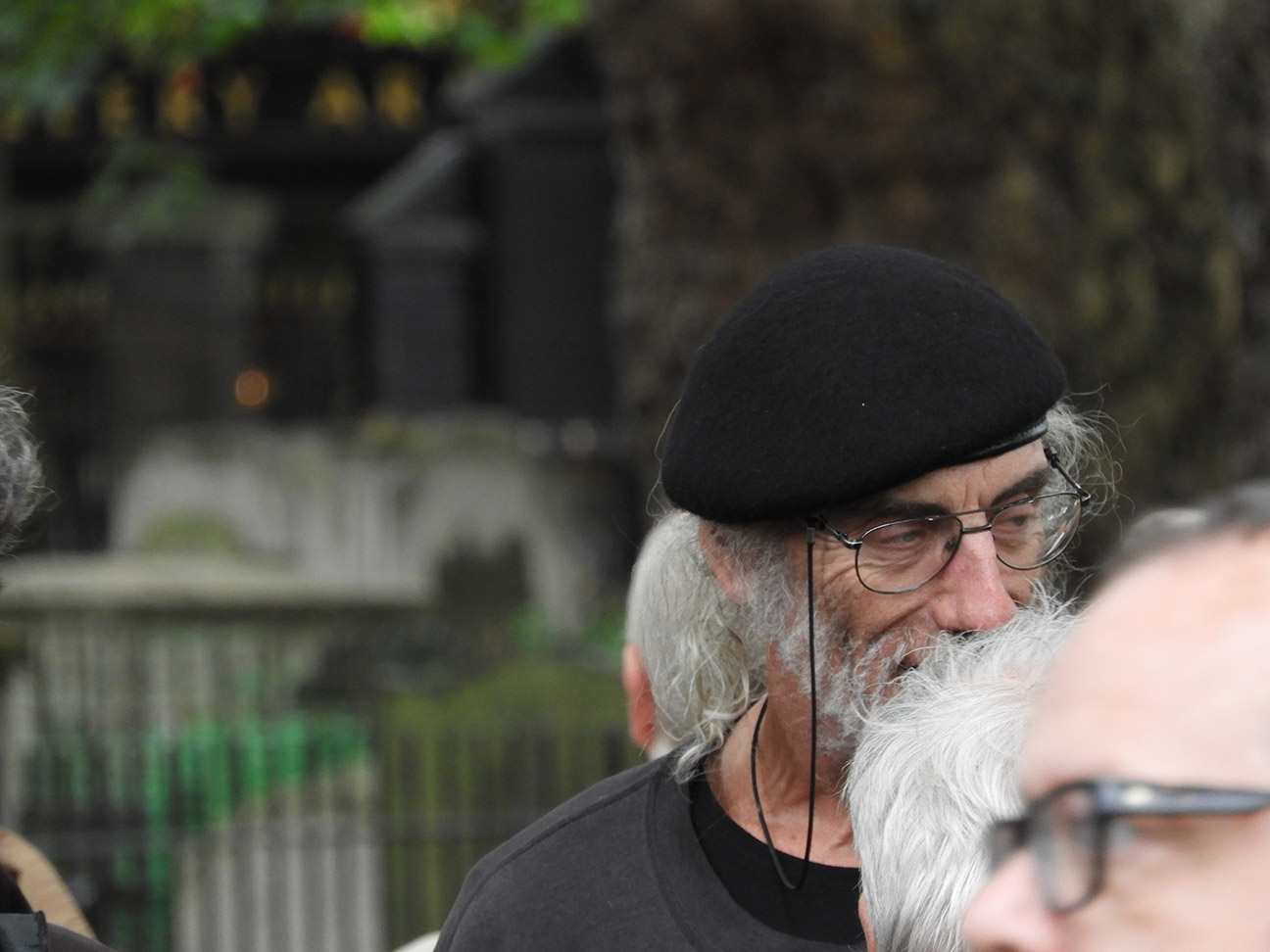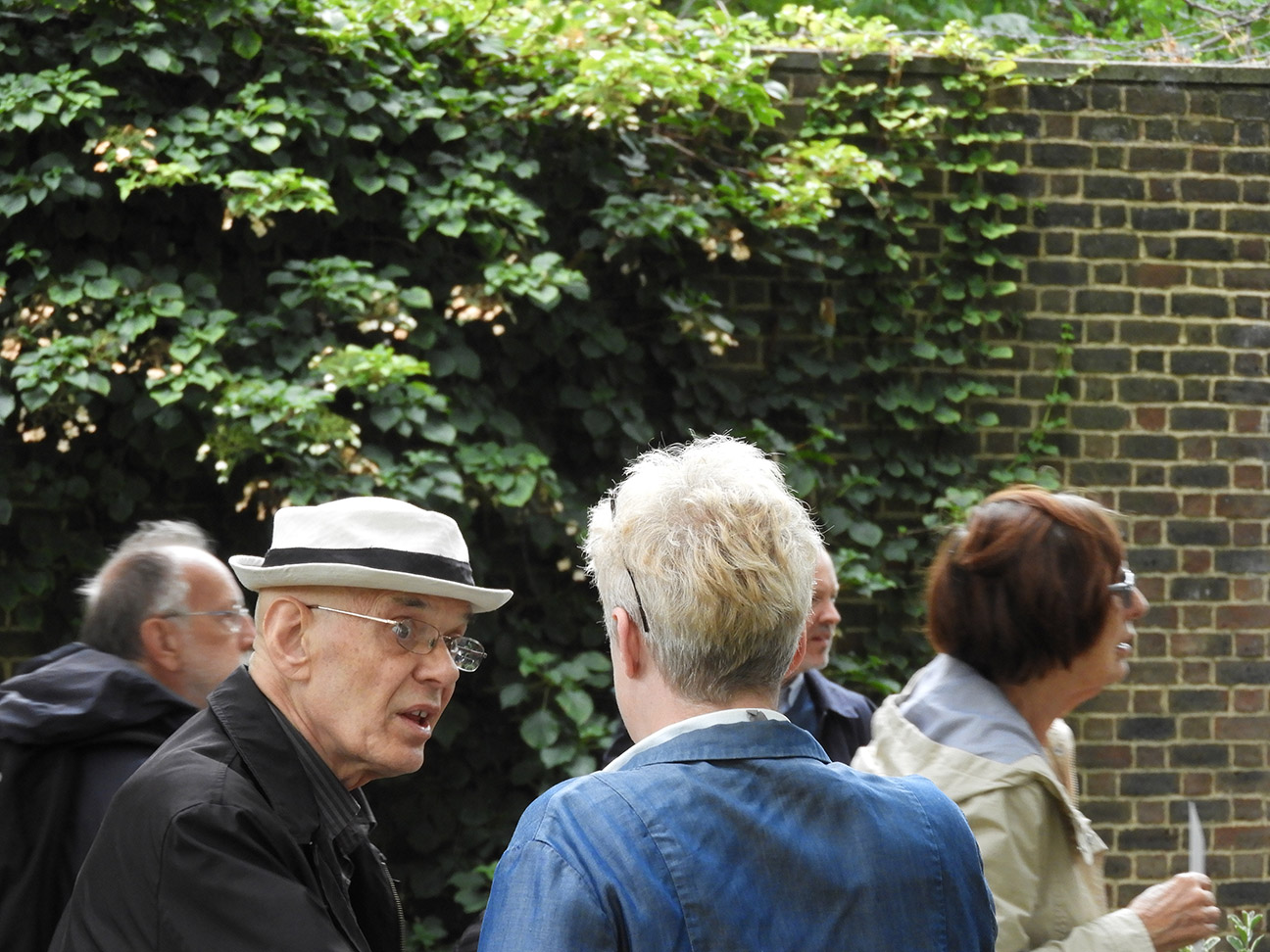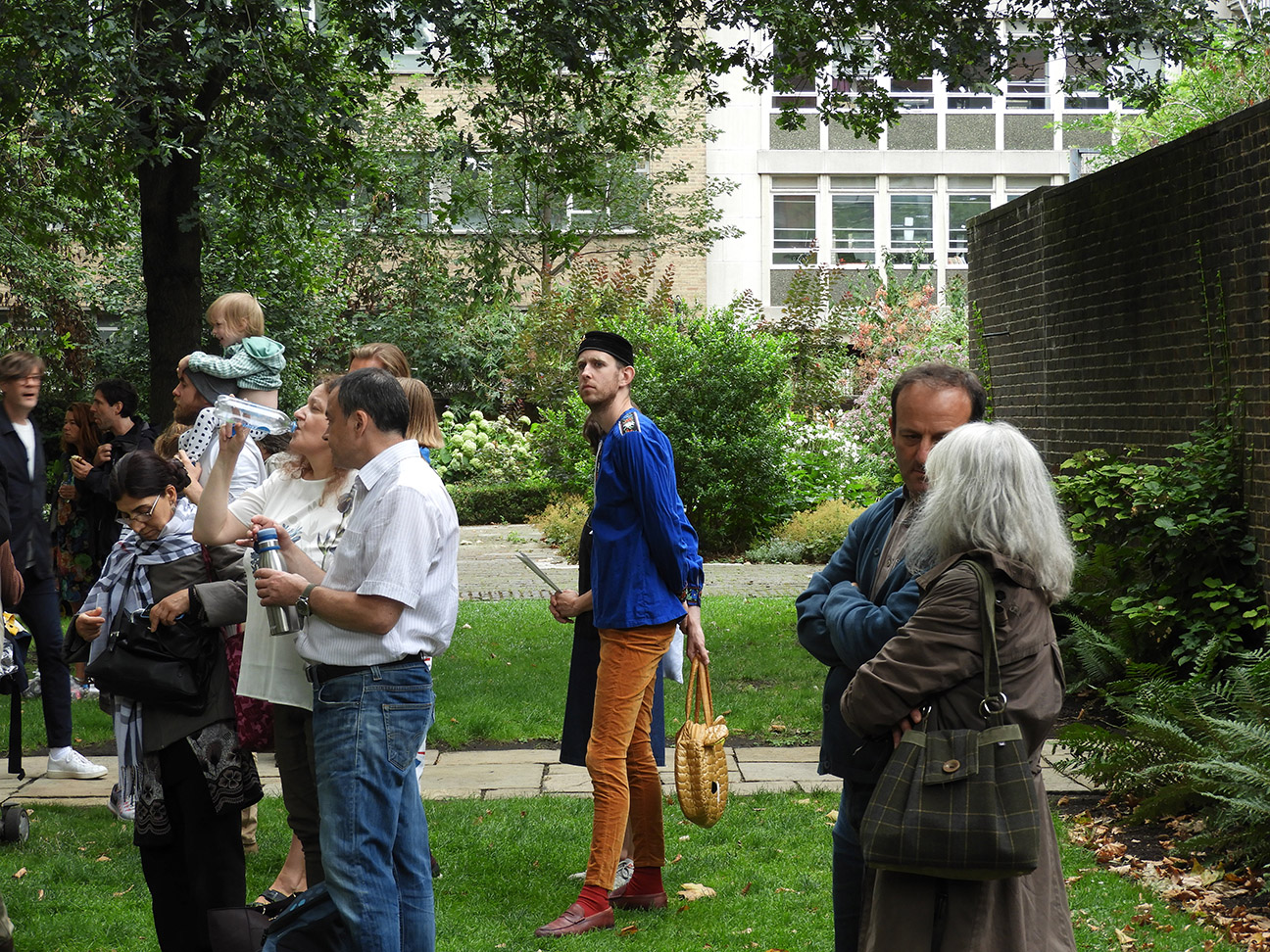 An Anglican fisher of whatever we call our mortal essence this week: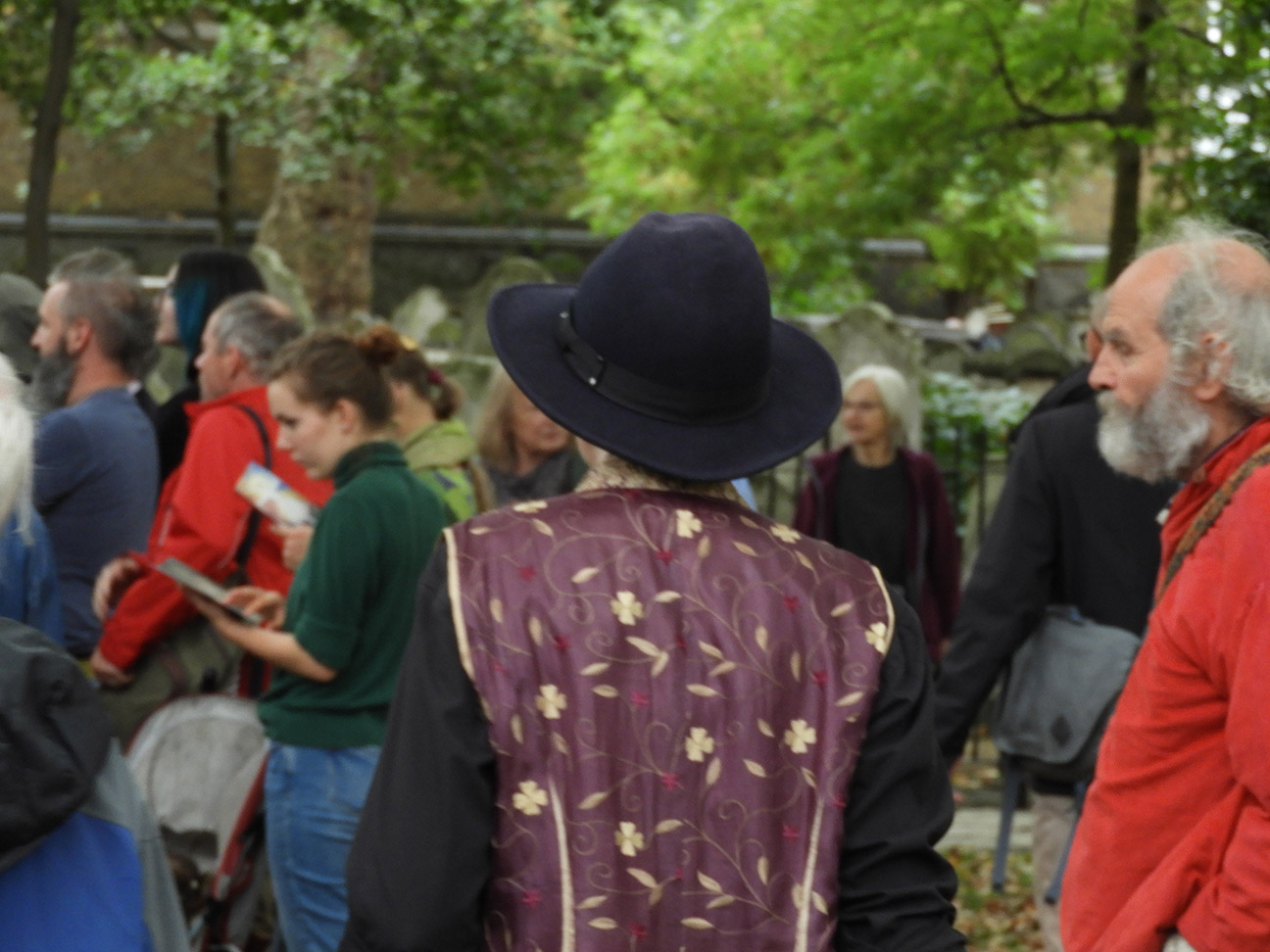 I will Photoshop out the apartments later:
Philip the Apostle is still the true patron of hatters, and probably of my old brass band, Luton Town.
Similar posts