Bizet (2006), by Jaume Plensa (Barcelona, 1955), which went for around €12K + 20% government commission at Brok the other day: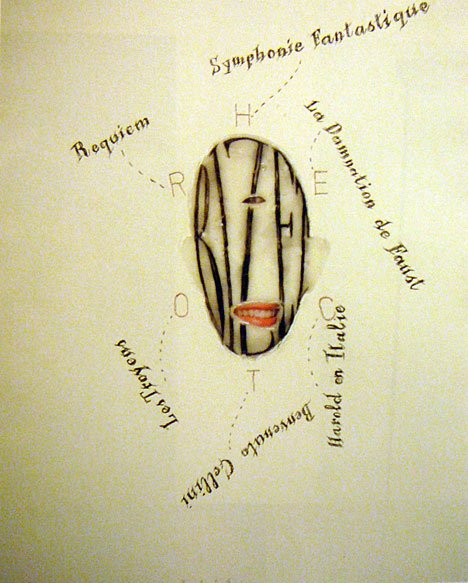 Hypotheses:
Mr Plensa, a covert musicologist, has discovered extraordinary connections between Hector Berlioz, master of the grand and the imperial, and author of the works listed, and Georges Bizet, who dabbled in local colour several decades later.
Mr Plensa is a genuine Berlioz fan, but suffered a couple of days absentmindedness and then thought wathefook.
Mr Plensa has consciously sold some new clothes to the art-buying imperial class, who don't know fook about art, or music, or anything really, but who desperately need something to hang in the corridor next to the coatrack.
I favour (3). An undistinguished bronze bucket by Mr Plensa went for around €18,000.
[A well-run auction is the closest modern equivalent to the Ottoman harem. A warm and well-lit room, comfy chairs, a waiter bearing fizzy wine and sweetmeats, "What about this one, sir?"]
Similar posts