The good, the bad, and the quite ridiculously ugly.
To be fair, it's easy to build a nice wall if you've got a large quantity of good-quality slate, but I wouldn't want to walk past wall no 2 (Santa Coloma de Gramenet) if there was a donkey leaning against the other side, and wall no 3 (Sant Roc de Llobregat) shows the worst – and the most popular way locally – of using reconstituted stone. I assume that the sign outside no 1 (Tiana) was erected by a Marxist-Leninist member of the council's roads department.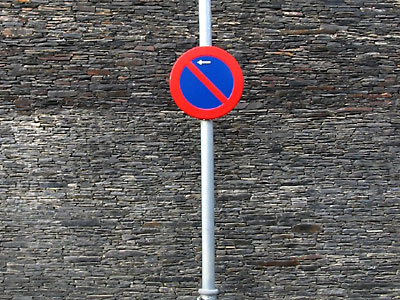 You can see walls 1 & 2 during the Santa Coloma to Montgat walk.
Similar posts